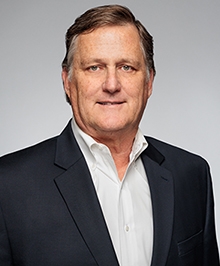 PRACTICES
Construction
Business
Litigation
Mediation Services
EDUCATION
Doctor of Jurisprudence, South Texas College of Law, 1992
Bachelor of Mechanical Engineering, University of Delaware, 1987
LICENSED
Colorado State Bar, 2012
Texas State Bar, 1992
Certified Mediator
COURT ADMISSIONS
Colorado State Courts
Texas State Courts
United States Court of Appeals, Fifth Circuit
U.S District Court—Western District of Texas
U.S District Court—Eastern District of Texas
U.S District Court—Southern District of Texas
U.S District Court—Northern District of Texas
Robert L. Kaminski
Partner, Austin
CONTACT INFORMATION

V-Card
Robert Kaminski is a Partner in our Austin Office.
Licensed in Texas and Colorado, Bob has been practicing law since 1992 and joined our firm as a name partner in 2001. A former mechanical engineer, Bob gravitated to cases involving technical issues early in his career and now focuses his practice on construction law and litigation. He advises clients on all aspects of a construction project, from negotiating contracts between parties, handling disputes during construction, asserting and defending payment, lien, and bond claims, and litigating post-construction defect claims. A certified mediator in Texas, Bob is always searching for creative paths to achieve his client's goals while minimizing the burden protracted litigation has on clients. In addition to construction law, Bob also handles contract, real estate and business matters. In his spare time, Bob enjoys fly-fishing, wood and metal working, fixing just about anything, dog training, and spending time with his beautiful family.
Professional and Community Activities
State Bar of Texas
Speeches and Publications
Litigation Concepts for Homeowner and Condominium Owner Associations: Practical Considerations, Grocery Manufacturer Association & Food Product Associations Consumer Complaint Conference, 2007
Uninsured and Underinsured Motorist Coverage in Texas: Recent Developments, American Mercury Insurance Company, in-house presentation
Collecting Judgments in Texas: a Debtor's View
Other Insurance Clauses in Texas: Who Pays?