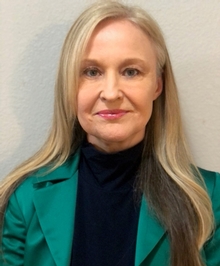 PRACTICES
Insurance
Litigation
Mediation Services
EDUCATION
Doctor of Jurisprudence, Board of Advocates Trial Director, National Moot Court Team, The University of Texas School of Law, 1991
Bachelor of Arts (Russian Studies in the Foreign Language Department), with honors, Phi Beta Kappa, Mortar Board, Southern Methodist University, 1988
LICENSED
State Bar of Texas, 1991
State Bar of Colorado, 2008
COURT ADMISSIONS

Texas State Courts
Colorado State Courts
United States Supreme Court, United States Court of Appeals for the Fifth Circuit
United States District Court, Northern, Southern, Eastern and Western Districts of Texas
Insurance Section of the Texas State Bar
Camille Johnson
Partner, Dallas
CONTACT INFORMATION

V-Card
Camille Johnson is a Founding Partner of Savrick Schumann Johnson McGarr Kaminski & Shirley, L.L.P., with a practice focusing on insurance coverage litigation, insurance defense and related appeals.
She has extensive litigation experience with both liability and property claims, including extra expense and business interruption claims; hundreds of claims analyzed concerning commercial general liability, auto, trucking, garage, equine, and professional liability policies, as well as claims regarding fire loss, refineries, rendering plants, gas plants, petrochemical plants, production properties, oil and gas exploration and production operations (on and offshore), and industrial accidents, including warehouses, fertilizer plants, rail cars, and others.
For over 30 years Ms. Johnson's practice has focused on complex insurance coverage matters, including prosecuting and defending declaratory judgment actions and preparing reservation of rights and denial analyses.

She also has extensive experience in insurance defense litigation, including defending various business entities, as well as certified public accountants, medical professionals, and attorneys.

Her appellate experience includes numerous published and unpublished opinions in both state and federal court, including the published statutory coverage case of Messagephone, Inc. v. Texas Life, Acc., Health & Hosp. Service Ins. Guaranty Ass'n, 966 S.W.2d 133 (Tex. App.–Austin 1998, no pet.).
Ms. Johnson routinely negotiates policyholder settlements and releases for the business and insurance communities. She has significant experience with pursuit of "other insurance," reimbursement of defense costs paid and with obtaining favorable verdicts concerning primary and excess insurance status and allocation of defense costs. She successfully represents insurers and Texas businesses in numerous coverage lawsuits in state and federal courts and has obtained numerous favorable summary judgments in declaratory judgment actions.

PRIOR PROFESSIONAL EXPERIENCE
Ms. Johnson was a partner at Hohmann & Taube in Austin prior to founding this firm with her long-time business colleagues, Mitchell Savrick, Gary Schumann and Cristina McGarr.

SPEECHES AND PUBLICATIONS
Texas Insuror, "Risky Business" (article on liquor liability in Texas)
Texas Insuror, "Dangerous Liaisons" (article on homeowners' coverage in Texas)
Texas Insuror, "Litigating Advertising Injury Cases"
Texas Insuror, "All in the Family" (article on automobile liability insurance family-member exclusion)
Texas Insuror, "Par for the Courts" (article on non-contact sports liability)
Texas Insuror, "Proving Deception" (article on insureds' misrepresentations in insurance applications)
Texas Insuror, "Great Expectations" (article on insurance agent liability)
Texas Insuror, "Lightening the Load" (article on insurer's agent's duty of good faith and fair dealing)
Author, TAIA Texas Supreme Court Report
Speaker, Insurance Bad Faith Claims Seminar (presentation of Coverage Issues Stemming from the Year 2000 Computer Phenomenon)
Co-author, "Multiple Coverage Issues, From Coordinating Coverage to Sharing Defense Costs"
Speaker, "Coverage Issues Stemming from Y2K"
Speaker, "The Deadlines of Texas Insurance Code Article 21.55 (Prompt Payment of Claims), Why they run fast and whether they apply to CGL Claims"
Speaker, Texas Tort Reform 2003
Author, "Tips from the Trenches, Litigating in Post-Tort-Reform Texas," 2005-2006
Speaker, Numerous Insurance Seminars
COMMUNITY INVOLVEMENT
Ms. Johnson is committed to providing legal services free of charge for members of the community who are unable to afford legal counsel.