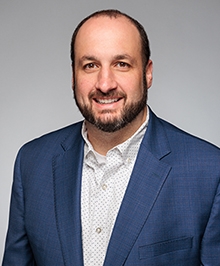 EDUCATION
Bachelor of Arts, St. Edwards University, 2007
J.D., University of Texas School of Law, 2011
LICENSED
State Bar of Texas
Austin Bar Association

COURT ADMISSIONS
Abraham Kant
Partner, Austin
CONTACT INFORMATION

V-Card
Mr. Kant, a native Texan from Houston, has lived in Austin with his family for the past thirteen years.
After graduating Magna Cum Laude from Saint Edward's University, Mr. Kant was offered a merit-based scholarship for his exceptional academic performance to study at the University of Texas School of Law. While earning his J.D., Mr. Kant honed his skills outside of the classroom through internships with the Travis County District Attorney's Office and the Travis County Juvenile Public Defender. There he gained the respect and recommendations of his supervisors and clients.
Fighting for the best interests of children and their families has been a hallmark of Mr. Kant's professional career. Mr. Kant holds the sanctity of family paramount but fully understands that not every marriage is meant to be. With confidence and experience, Mr. Kant guides his clients through this very difficult and taxing time while protecting their most valued interests.
Beyond traditional divorce, custody, and other family law issues, Mr. Kant is also trained in estate planning. Mr. Kant assists clients in setting up their estates to achieve their individual asset goals. From small-scale planning to larger, more complex estates, Mr. Kant instructs his clients on how to best prepare themselves, their assets, and their families for the unexpected.
PROFESSIONAL MEMBERSHIPS
State Bar of Texas
Austin Bar Association
American Bar Association
Texas Young Lawyers Association
Law Student Mentor in the University of Texas School of Law Mentorship Program
Williamson County Bar Association